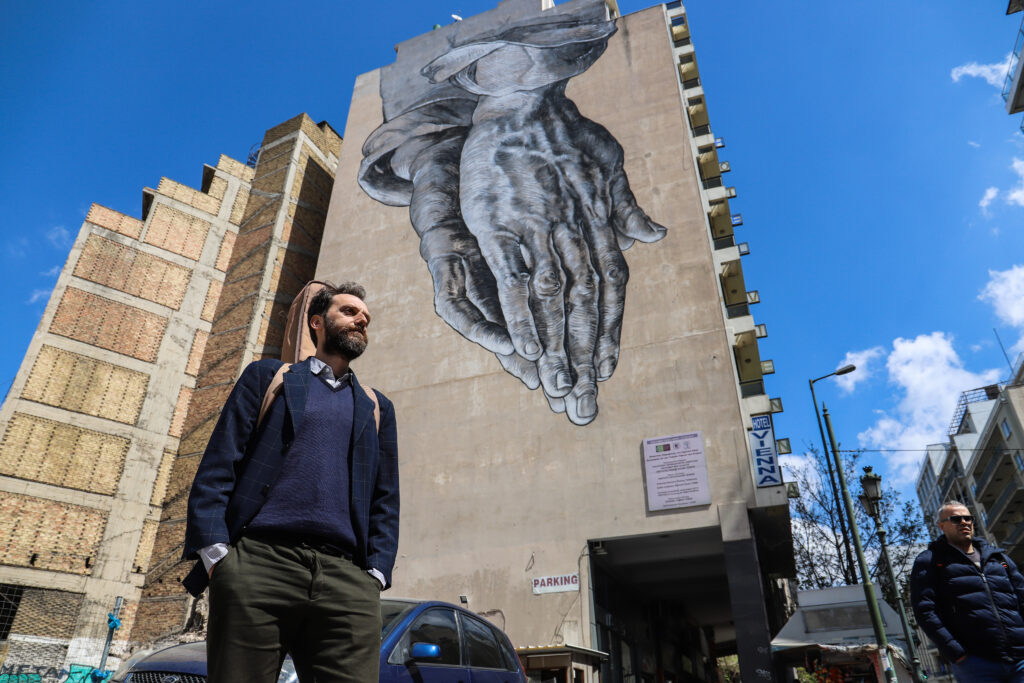 Born in Athens in 1979 and grew up in Volos. The first music lessons (harmonium) at 6, were quickly abandoned due to "inappropriate" teacher. The love for music remains as years go by, and at 14, self taught on electric guitar, is in "Adrasteia", a rock band in Volos. Then, the "bug" leads him to Athens where in addition to attending theatre studies, starts jazz guitar lessons with Gregory Danis
In 2005, the "bug" leads him to Holland, to study in Utrechts Conservatory of Music, department of jazz an pop, with the professors Eef Beirach and Wim Bronnenberg. He attends workshops by great musicians of Dutch and international jazz scene such as Bert van den Brink, Ge Bijvoet, Richie Beirach, Jesse van Ruller, Hein van de Gein, Kenny Wheeler. He takes part in the Amsterdam's and Utrecht's jazz scenes being member of jazz ensembles and big bands while teaching jazz guitar.
In 2010 after completing his studies he returns to Greece, where he works as musician and teacher (teaching electric guitar in Larisa Music School, jazz improvisation seminars in Volos Municipal Conservatory).
Since June 2011 is producer of the Novafm 106 radio show "tonight we improvise". In 2013 was art director of Makrinitsa Jazz Festival.
. In 2014 along with Thanos Hatzianagnostou on drums and Konstantinos Manos on bass creates the project leoforio… where are played personal compositions. Leoforio…first stop recorded and released in 2016.
leoforio …first stop participates in the New jazz generation festival 2017 organized by Onassis Foundation (sgt.gr).
In 2018 he presents leoforio-first stop at Syros jazz festival with Ilias Karkavelias(double bass)and Anastasis Gouliaris(drums)
In 2019 he records for the the first album of 'Delasito project-Philodia  
2022-Along with Nikos Sidirokastritis on drums and Panagiotis Haralabopoulos on double bass he creates the new Leoforio…working on the new album entitled "a memory of a memory that we are all left with"
He is the founder of improjazzschool
He organises the improjazzworkshop.